Bespoke Quoting Software for UK Engineering and Manufacturing Companies
Quotation software to enable your sales staff to efficiently estimate and quote jobs for your customers.
Job quoting software designed to meet the specific needs of your engineering company
Say "good bye" to your cumbersome quotation spreadsheets and say "hello" to BespoQuote to speed up your quoting process, win more jobs and become more profitable as a result!
Unlike off-the-shelf CPQ system software, job cost estimating software or engineering quoting solutions BespoQuote guarantees quotation software that fits like a glove so as to maximise the efficiency of your Sales Team whether you are a small businesses or a larger company.
BespoQuote can even be developed in mobile app form so your Sales staff, or even your customers, can generate quotes on the go on their phones or tablets.
Our bespoke manufacturing cost estimating software is perfect for your business. It allows you to efficiently generate quotes, reports and track business sales records.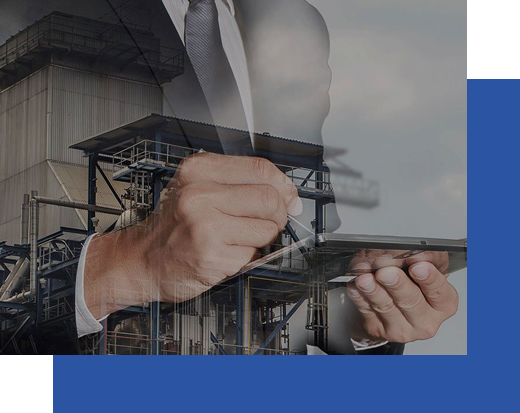 Advantages of Bespoke Quoting Software

Efficiency
Slick quoting system allows your Sales Team to quote more jobs in less time.

Responsiveness
Win more jobs by being able to supply quotes quickly and efficiently.

Professionalism
Generated quotes are well-structured, attractive and consistent – impress your customers.

Tracking
Quote Dashboard so you can see at a glance the status of your quotes and who is responsible for each of them.
Main benefits of automated bespoke quoting software to engineering and manufacturing companies?
Manufacturing companies can benefit from automated bespoke quoting software in a number of ways. It is all about saving time, increasing efficiency and maximising profits. Automating the process of creating quotes will also create consistency in what customers see on their quotations, which is important when competing with other engineering companies.
Main benefits of automated bespoke quoting software to engineering and manufacturing companies?
Manufacturing companies can benefit from automated bespoke quoting software in a number of ways. It is all about saving time, increasing efficiency and maximising profits. Automating the process of creating quotes will also create consistency in what customers see on their quotations, which is important when competing with other engineering companies.
Can engineering companies leverage bespoke quoting software for shorter turnaround times for quotes?
Simply put, yes, manufacturing companies using bespoke quoting software typically do so to significantly speed up their quoting process. Additionally, when creating accurate quotes, you want to be able to give your customer an accurate timeframe of how long it will take to produce their order. To do this manually would mean spending hours upon hours on research or calling/emailing suppliers to get this information. By using automated bespoke quoting software, you are giving yourself more time to spend on selling and growing your manufacturing business by shortening time spent producing quotes (in many cases by up to 30%). You also have the option of having the bespoke quoting process integrated into your website so your customers, after logging in to their cloud quoting portal area, can submit the relevant info into the bespoke quoting form and get an indication of cost back. This quick quoting process can be done at your customer's convenience i.e. out of business hours if they wish.
Achieve job quotations that are consistent & professional looking?
With an automated bespoke quoting software you can create templates (e.g. for make-to-order, engineer-to-order or assemble-to-order configurations) that will help customers see consistency throughout the quotes. By creating templates and defining cost matrices you also cut down on time spent writing out each quote by copying and pasting information from Excel spreadsheets. These templates are created in a way which is easier to read, contains any logos or branding needed, standardised fonts etc. This saves time but also gives your manufacturing company a more professional look when it comes to presenting quotes to potential customers.
Want easier management of your manufactured product / engineering services portfolio?
Manual database storage causes issues with updating prices, stock levels and reordering points without spending hours trying to catch up with paperwork or frantically searching for a scrap of paper with the details on. Using an bespoke quoting software tool for services / product portfolio management will give you quicker access to your inventory and pricing database which means you can easily update these records and get quotes to customers faster than ever before.
Need to track variations and refunds?
Automated bespoke quoting software allows businesses to create, store and keep track of variations / additions and refunds in their system so they do not have to rely on customers remembering anything. This kind of cloud CRM-style functionality gives manufacturing and engineering businesses more customer satisfaction because everything is kept organised and also protects companies from potentially missing some extras that can be invoiced for.
Does bespoke quoting software benefit sales pipeline management?
With bespoke quoting software that has pipeline management capabilities you will be able to see a list of current orders that clients have placed and also potential orders for the future. This way you don't have to continuously pick up the phone or send emails back and forth to check on order statuses as everything is organised in one place i.e. in a secure central database online in the cloud. You can even use this feature to contact customers who you know are waiting on their jobs but haven't paid for them yet. By creating a standard email template, engineering businesses can save time by not having to create individual messages every time they want to chase an unpaid invoice or provide a job status update. With bespoke quoting software your whole sales workflow can be made slicker and more efficient.
What benefits are there of bespoke quoting software to Sales staff?
Bespoke quoting systems allow members of the sales team to be given access only to the parts of the quoting database system they need. This also means that you don't have to worry about employees looking up customer information or pricing records on their phones because this will all be available within the automated bespoke quoting tool. This gives your staff more time to spend making actual sales by cutting down on data entry tasks. You can even allow customers to access their own job quotes by logging into a cloud portal designed specifically for them. This gives customers more control over their own data and also keeps businesses accountable because everything is secure, visible and open to all parties involved with the order or quote.
Can bespoke quoting systems reduce time and cost for Sales People?
Sales engineers, like the rest of your team, are typically very busy members of your manufacturing company so by automating some of this work allows them to focus more on getting customers and less on entering data or chasing customers for updates on their jobs and orders. Having everything organised in one central database also saves time by not having to dig around through paperwork trying to find a certain job's details or customer info. This means the productivity of sales engineers goes up meaning that your existing team can now handle more enquiries than they could before the custom quoting software was implemented.
What other reporting and tracking features are possible with bespoke quoting applications?
Bespoke quoting software allows engineering companies to track how sales engineers performed during a given period. This feature can be utilised to see which representatives were most effective in closing sales and also the regions that brought the most revenue so they can focus more of their time in those areas. You can even set a goal for your sales staff to hit by a certain date and then monitor whether they have been meeting it or not with this feature. You can analyse results to see which members of the quoting team may benefit from some additional support or training.
Can bespoke quoting systems facilitate collaborative quoting?
Collaborative quoting software allows key members of your engineering company to work together on quotations and jobs rather than having staff working in silos or working individually. Using collaborative quoting systems you will be able to communicate, share screens and have productive online meetings with customers from all over the world. Using audio and video conferencing makes it easier for everyone involved with an engineering order or quote because there is no need for you to try to schedule face-to-face meetings. Particularly for complex or large quotes, collaborative quoting software makes it easier to combine resources and knowledge of different members of the team which boosts productivity, efficiency and the quality of the resulting quotes. This means that the overall performance of the sales function is markedly increased as is the satisfaction of your customers – together this means that the profitability for the business is enhanced.
Arrange a Free Consultation
We specialise in helping UK engineering and manufacturing companies turbo-charge their sales processes by using appropriate technology to automate quote generation and make life a whole lot easier for their sales staff and customers alike! I would welcome the opportunity to learn more about your engineering business so if anything I have written about has resonated with you then why not get in touch today.
BespoQuote.com
Oban Close
Wakefield
West Yorkshire
WF3 1JU
United Kingdom